Turnkey-ready modular cleanroom buildings are an alternative solution to conventional room-in-room cleanrooms.
Modular cleanrooms are an economical and time-saving alternative compared to the conventional construction of a new building or the renovation of an old building.  All cleanroom classes according to DIN EN ISO 14644 and GMP can be realizied with our modular cleanroom buildings. They are freely deployable, self-sufficient and easily integrable to an existing complex of buildings. When attached to a building most of the inconviniencies of a construction site are avoidable.
Es werden zwei Varianten angeboten: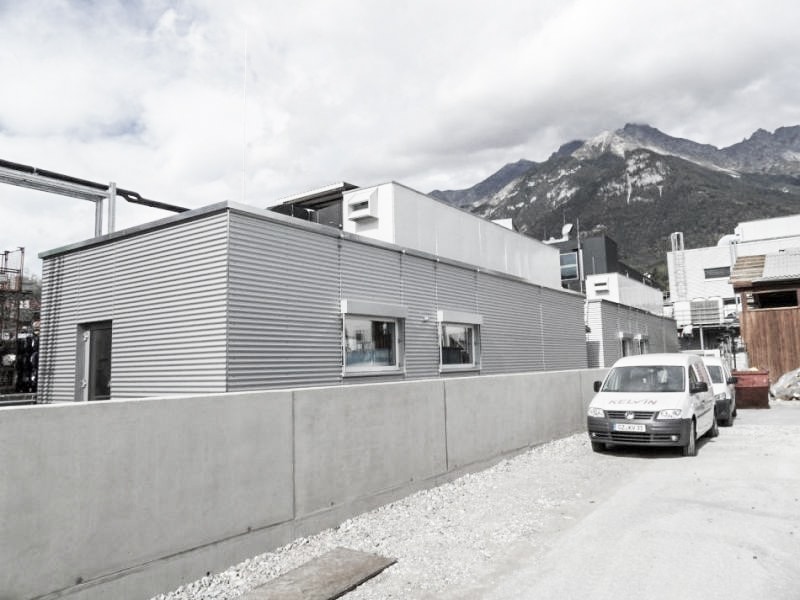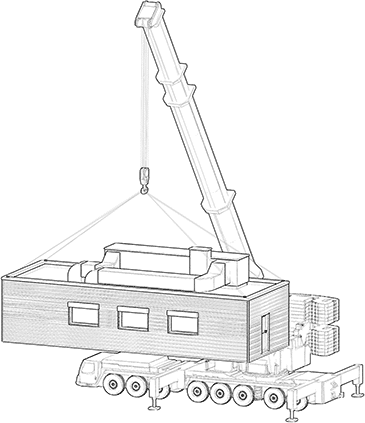 Cleanrooms of both types are adjustabel in size through the combination of several modules. A modular building can be up to three stories high. Interior accessories are manufactured accordings to the requiremants f the customer and are not limited to a cleanroom or laboratory envrionment. Meeting rooms, sanitary facilities or office rooms are also possible.
According to their size the modules are mostly or patially prefabricated in factory are finalized to a turn-key ready building on-site.

The high quality standard of our modular buildings ensures a permanent utilization as well as multiple repositioning. In case of changing the type of use the interior can also be converted.
We consult you on the broad field of cleanroom technology at no charge and without obligation.